Welcoming provisions made in the Policy and Program of Province 1 & Gandaki Province .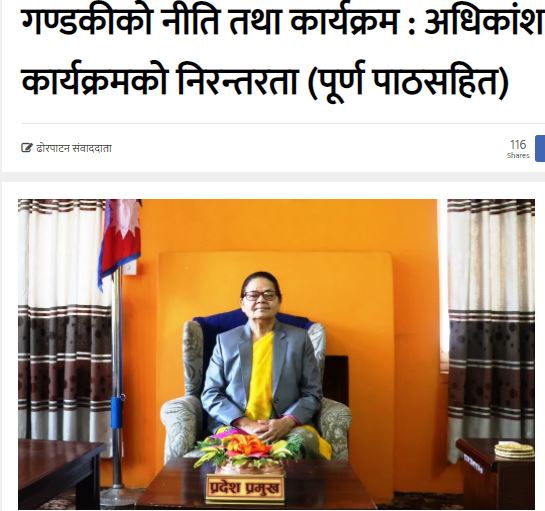 ---
For the new fiscal year 2078/2079 Province 1 and Gandaki Province have made welcoming provisions in the new Policy and Program prioritizing the programs for Family Forestry. Provisioning huge bulks of budget for promoting 500 Ha Family Forest area to flourish the forest products along with the utilization of new technologies 2crore Cu feet wood will be produced enhancing the livelihood of local foresters. (Province 1) 
Whereas in Gandaki Province, the medicinal herbs production will be promoted along with the establishment of various industries and plants. high-tech nurseries will be established , research and studies will be carried out for local conservation of plants and ecosystems and the capacity enhancement of forest officials and human resources and networks will be prioritized .
---