AFFON at XIV WFC 2015 (7-11 September, 2015)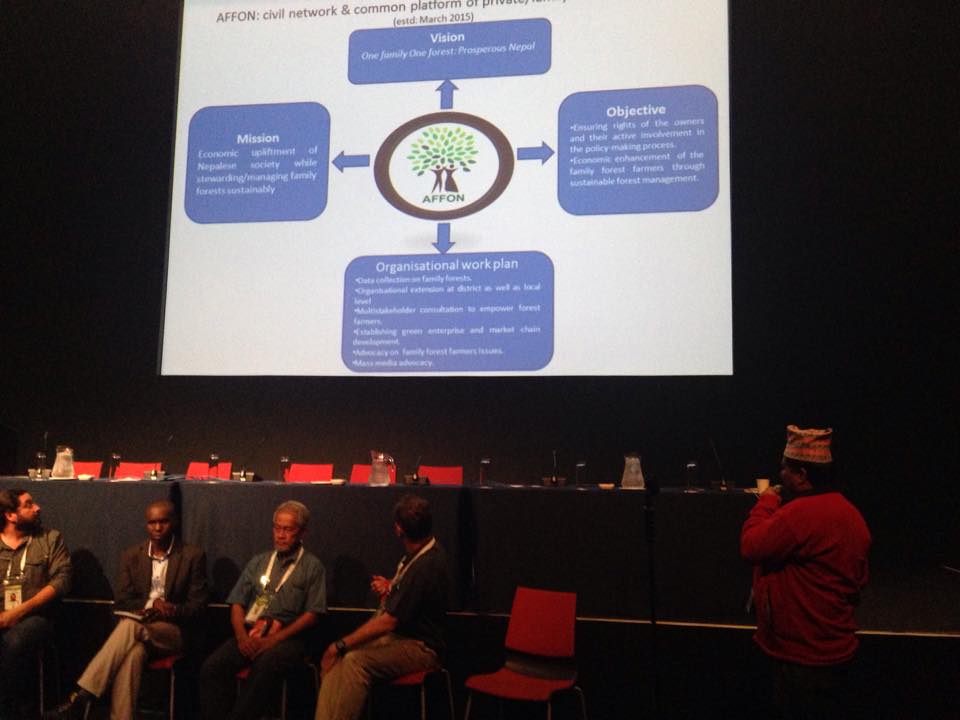 ---
(XIV WFC 2015): 7-11 September, 2015
Forests & People: Investing in a Sustainable Future
The XIV World Forestry Congress hosted by the Republic of South Africa was the first to be held in Africa. The Congress brought together the global forestry community (inclusive participation with about 4000 participants coming from government organization, NGO, private company, scientific or professional body, forestry society among others from 142 countries) to review and analyze the key issues and to share ways of addressing them. This inclusive participation discussing on forestry issues facilitated their mainstreaming in global agendas on sustainable development and build new partnership.
AFFON (Association of Family Forest Nepal) was represented by Mr. Jog Raj Giri (Chairman) at the WFC. He was also able to make his presence at different main as well as side events including the Opening Ceremony, pre WFC declaration.
---
The platform provided by WFC was used mainly to
• Making the voice heard
Throughout his stay at WFC, chairman took every possible step to make the voices of the family forest owners be heard by the global community.
• Networking and knowledge sharing
Networking and knowledge sharing was the most important part. The chairman engaged himself at different discussion programs as well as meetings.
• Building new partnership
WFC made it possible to be with the like minded people from around the world. It was great to be with all of them. AFFON chair had identified at least some institutions with similar goals. For the next step, he is working to making collaboration among the institutions so as to work together.
---
As such some of the events attended include:
Opening Ceremony:7th September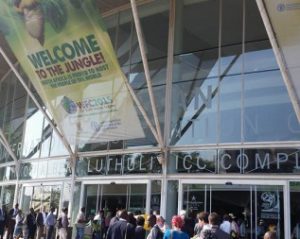 Picture: Scenario at the Opening Session
Chairman, attended the opening ceremony during the first half of the day. While during the other half he had discussions with the chairman of International Family Forest Alliance Mr. Peter Demarsh.
---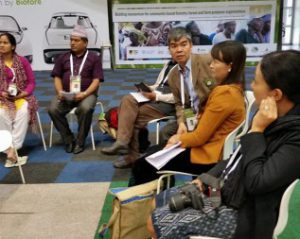 Picture: during the pre WFC declaration
WFC at Durban produced Durban Declaration, which offers vision for forest and forestry as a way of contributing to achieving the 2030 Agenda for Sustainable Development and a sustainable future to 2050. More on this declaration could be reached at Durban_Declaration_1
---
The side event: I am Forest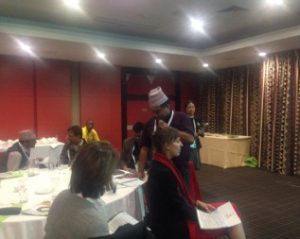 Picture: Mr. Jog Raj Giri, addressing the side event
The side event was hosted by RECOFTC where local community members illustrated how they are delivering on sustainable forest management in the region.
---
While addressing this, AFFON as an institution as well as the issues of the Nepalese family forest owners was made familiarized to the global community.
---