AFFONs District Chapters getting functional!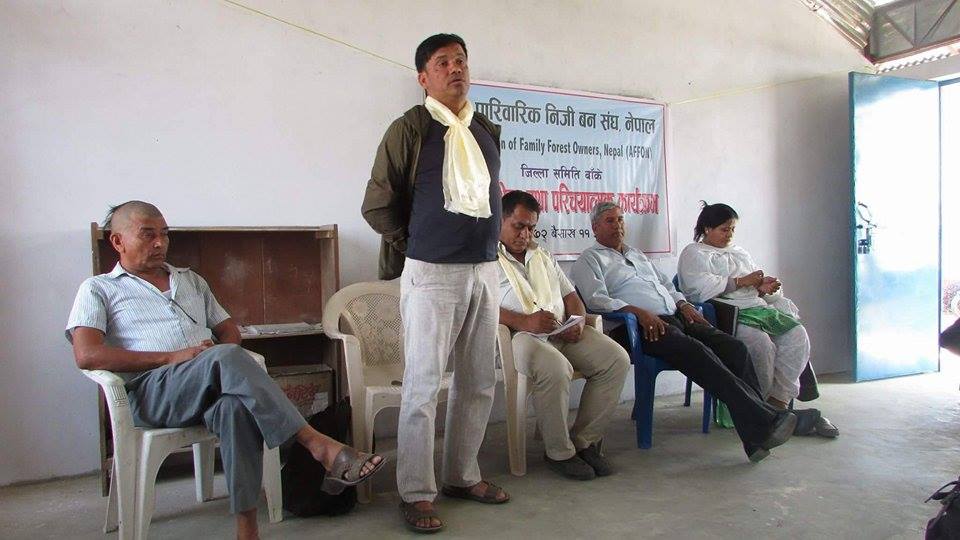 ---
AFFONs district Chapter Banke, organised an introductory mass meeting at Khajura Khurda VDC of Bake, Western Nepal, on 23rd April 2016. Family forest owners from the surrounding 9 VDCs marked their participation on the event with Mr Jog Raj Giri, Chairman AFFON as Chief Guest and other guests included Mr. Megh Raj Bhusal(Secretrait Member AFFON) and Ms. Basanti Adhikari (Secretariat member FECOFUN) among others.
Mr. Jog Raj Giri,  outlined the objective and working modality of the institution. During his speech he also demanded for the tree tenure rights for the family forest farmers. Furthermore, he added " Though Family forests have been contributing approximately 40% timber need of the nation, only about 0.3% of the family forest have been registered at the District Forest Offices leaving behind almost 10million hactre of the family owned forests unregistered. These family owned forests are important  not only for the forest owners but also  for the sustainable development of the country. Realising this, AFFON has been continuously advocating to ensure the rights of the family forest owners."  Another Guest,Mr. Meg Raj Bhusal during his speech mainly focused on how to strengthen the family forest owners to achieve the tree tenure rights and demanded that the family owned forest which stands on the farm lands should be considered & treated like any other agricultural products.Similary, Basantai Adhikari assured solidarity on AFFONs campaign.
Family forest owners of the district introducing themselves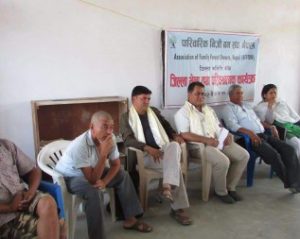 Guests of the introductory event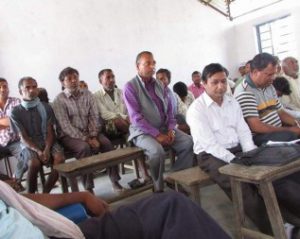 Participants of the event discussing on the issues of family forest owners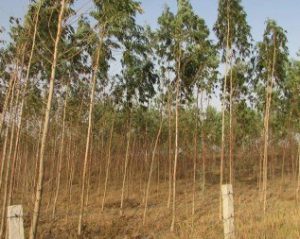 Family OwnedForest stand observed while visiting Banke
---