Banke observed plantation!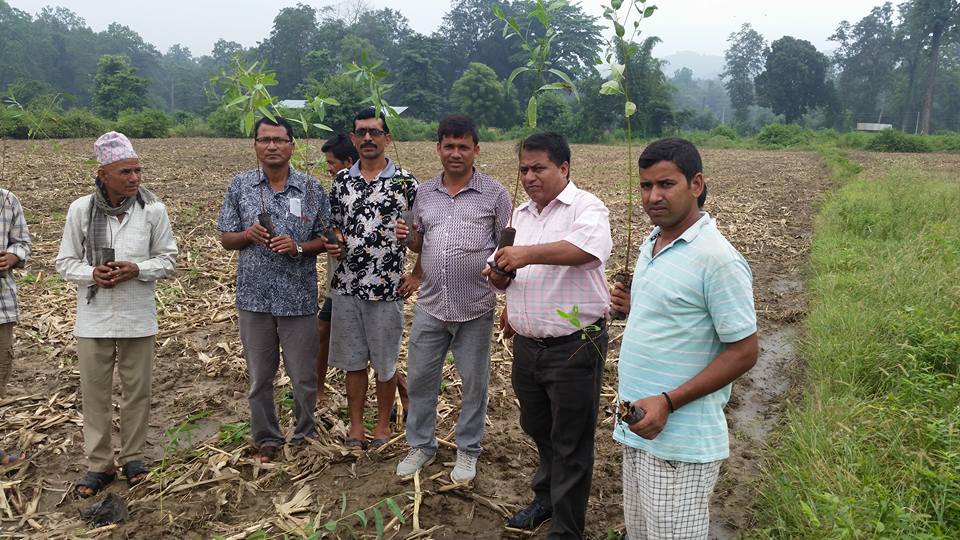 ---
AFFON Banke organised plantation program during the first week of September. The plantation was mainly conducted in the Khaskusma VDC ward no.8 Chapargaudi (Banke district, western Nepal). 50 farmers planted 25ooo saplings of different species including Tik(Tectona grandis) , Masala (), Saal (Shorea robusta), bakaino (Melia azedarach) in their farmlands. Farmers  were interested in planting saplings of fast growing plants. This interest was a result of the mixed fact that there exists agricultural labour shortage in the villages.
---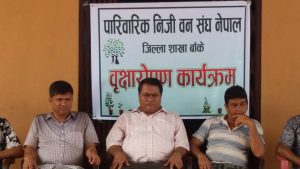 Prior to the plantation, AFFON Banke had also organized a mass gathering of the forest farmers under the chairmanship of  Vicechairperson, AFFON Banke. Mr. Jog Raj Giri, Chairperson Central AFFON was the chief guest to the event whereas Mr. Meg Raj Bhusal, Central committee member also marked his presence at the event to encourage the forest farmers.
---